IMI Defense and CAA Gearup May 2016 News
IMI Defense and CAA Gearup May 2016 News
Hello Guys!
It's been a while since we brought you news from CAA Gearup & IMI Defense on their new products.
IMI defense have focused on their P.D.W conversion kit, releasing the new models that are compatible with H&K P-2000, Beretta PX4 & Beretta 92/96, Many Sig Sauer models, FN, FNP9 and Springfield XD & HS2000.
In addition to that, we have sweetened the deal for the KIDON by adding a unique padded case especially designed for the KIDON with no additional cost to the kit (You can see the pictures below to get the impression of the whole kit).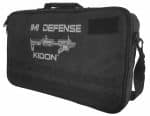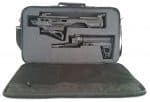 As we promised earlier, IMI has released adaptors that will open the possibility to use the same KIDON model with several different pistols.
As you already know, our team works hard to bring you the newest best products and provides you with the best service 24/7.
We have increased our inventory and now offer you CAA and IMI full catalogues including the new MORF-X3 Holsters (you can use the search field and the categories to find the best product for your weapon).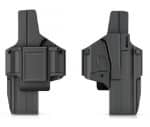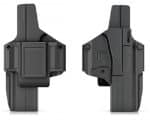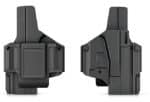 On top of that, we are working on a complete Rifle/ Shotgun conversion kits, helping you become a professional in a matter of seconds.
Attention!
We haven't forgotten everyone who has pre purchased one of CAA or IMI new products from our store.
As promised, we will make sure you will be the first ones to get the new products by sending them to you using the fastest and most reliable shipping ways available in Israel as a compensation for the long waiting time.
Don't forget, we are committed to the lowest price, if you find any product from our store on a lower price contact us and we will make sure to beat that deal!!!
Feel free to leave us mails if you have a comment, request or a question about anything.
We are always here for you.
Hope to hear from you,
YRSinc Team.