CommuniTake Technologies a software company that builds security, productivity, and management solutions to guarantee the highest level of mobile security for individuals and organizations.
CommuniTake Technologies offers in-depth protection for corporate mobile devices against modern cybercrime attacks aimed at data theft and eavesdropping. CommuniTake Technologies is the only company to provide a holistic mobile security system that consists of a specially-manufactured hardened mobile device, custom-built operating system, encrypted voice and messaging, infused command and control center, complete remote control technology and self-troubleshooting application. CommuniTake game-changing solution pioneers better mobile security, better connectivity and better device performance for both corporate-owned devices and bring your own devices.
Our mission at CommuniTake is to help you practice and deliver a secured faultless mobile experience. Our expert and outstanding staff are dedicated to bringing you an effective, perfectly-crafted solution. We are committed to making you more successful.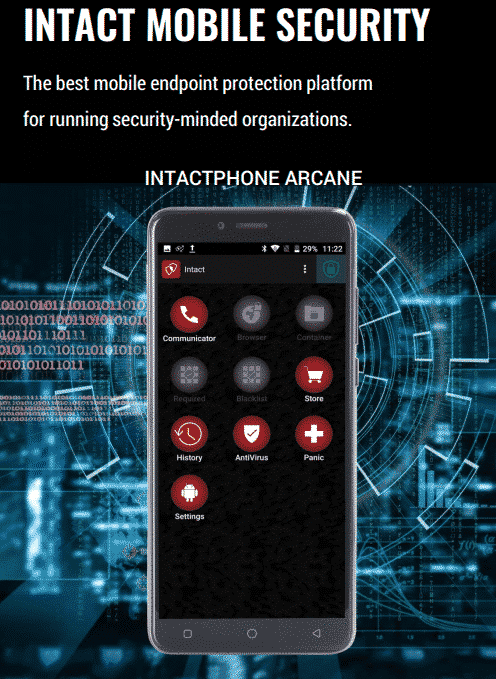 COMMUNITAKE VALUES
EXCELLENCE
This is the touchstone for everything we do. We are focused on making all our products the best they can possibly be. We investigate the context of use and the behavior and security needs of mobile users. It allows us to make our solutions deeper, stronger, and more secure.

INNOVATION
Our goal is to understand, develop and deliver mobile experiences that go beyond people's expectations, by means of the newest technology tailored to our customers' needs. We set the right foundations so you are ready for tomorrow.
INTEGRITY
We believe in putting our values ahead of short term objectives. Our reputation is extremely important to us and we foster a strong ethical culture built around client satisfaction. We act by the state-of-mind of doing the right things in the right way.
COMMITMENT
We are serious about our long-term commitment to our customers. We make it our business to advise and guide our customers through every step of the solution deployment. Through continuous monitoring of our work, we improve the features and the impact of our solutions.
IntactPhone References - used by different verticals and companies from around the world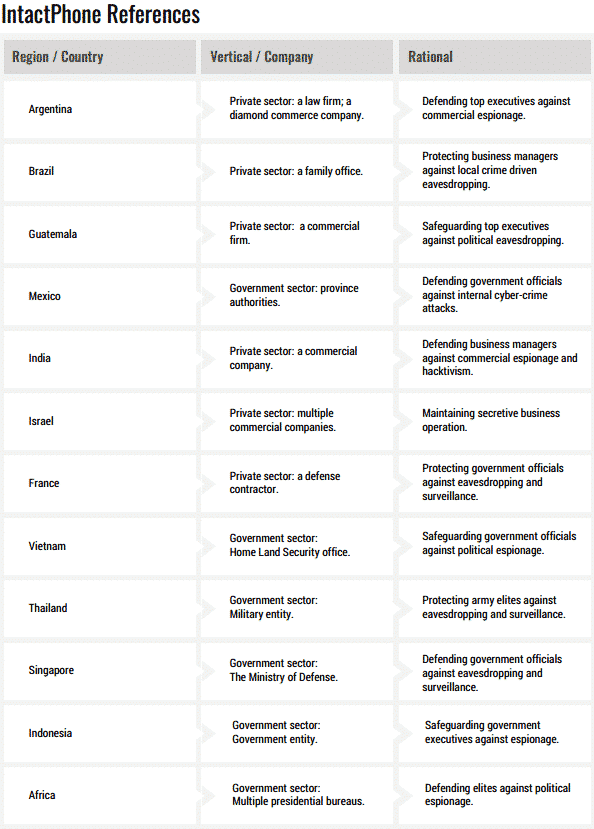 IntactPhone
Communitake is the manufacturer of the IntactPhone - the best security and privacy phone
INTACTPHONE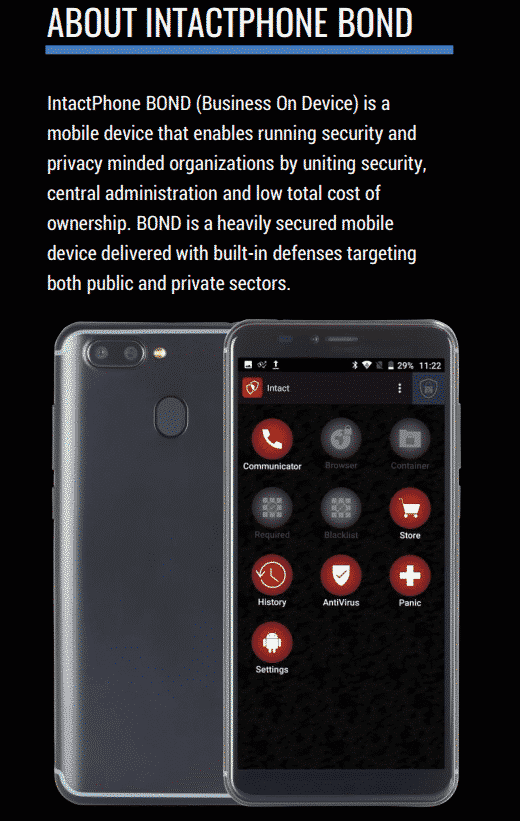 The best-secured mobile 
phone
now available to everyone: