MRFL-MC CAA Gearup 4 in 1 Flashlight, Pistol Mount & Clip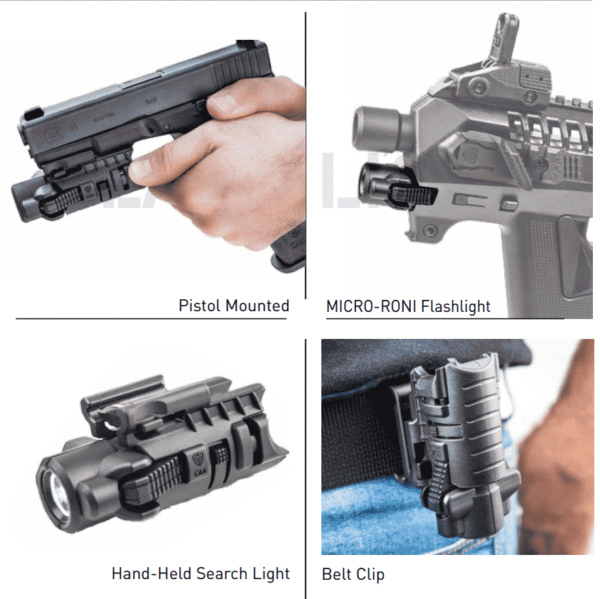 MRFL-MC CAA Gearup 4 in 1 Flashlight, Pistol Mount & Clip
MRFL-MC CAA Gearup 4 in 1 Flashlight, Pistol Mount & Clip
YRS Club
Register for 10% discount
$109.95
MRFL-MC CAA Gearup 4 in 1 Flashlight, Pistol Mount & Clip
Description
Description
MRFL-MC CAA Gearup 4 in 1 Flashlight, Pistol Mount & Clip
A great 4 in 1 combo; Belt clip, stand-alone searchlight, pistol-mounted and compatible with the MICRO-RONI.
Features:
Truly versatile, one of a kind tactical flashlight platform.
Provides a wide array of lighting and temporarily blinding solutions in tactical and home-protection scenarios.
A powerful 500 lumens beam.
Small, lightweight and compact.
Easily drawn from the clip and deployed according to the situation.
Quickly and easily shifted between its various options. [Belt clip, hand-held, pistol-mounted, MICRO RONI).
Pistol Mount & Belt Clip
Additional information
Additional information
| | |
| --- | --- |
| Manufactured at | |
| Color | |
| Manufacturer | |
| Material | |
Reviews (0)