TV7711 Marom Dolphin Combatant Vest with Optional Hydration System Pouch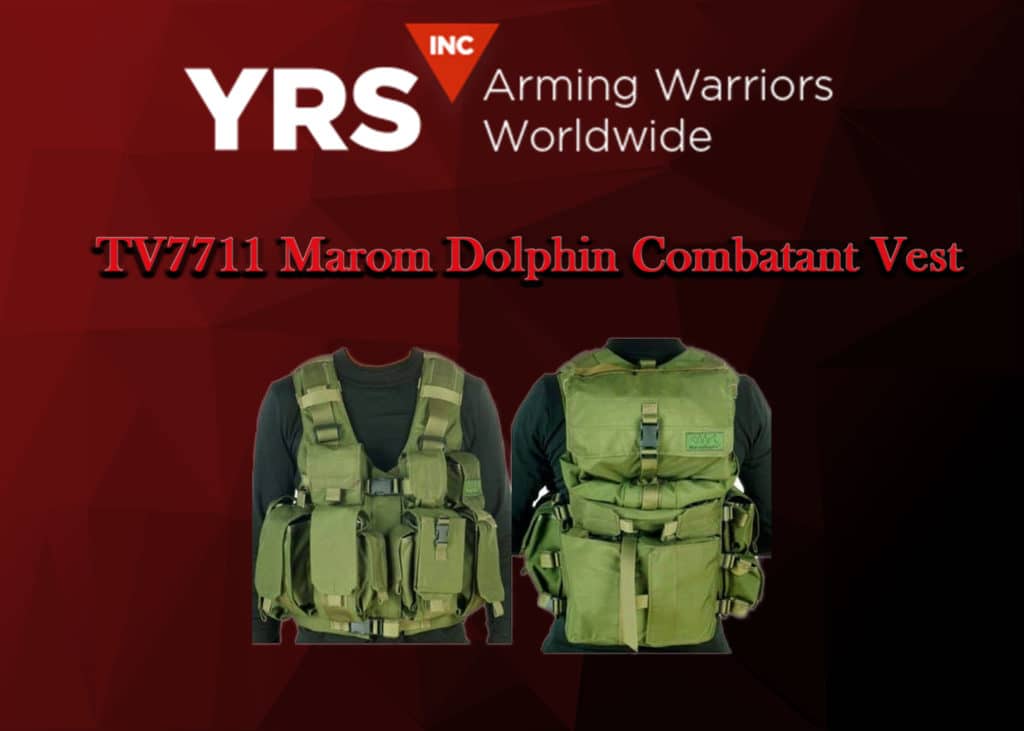 The TV7711 Combatant Vest is a regularly used tactical vest in the Israeli Defense Force. The combatant vest offers various features that allow its user to gain a tactical advantage in different combat environments. The TV7711 vest is a product of decades of learning and adjustment through combat experience, making it an essential gear in modern warfare.
Advantages:
 Easy and simple adjustment: The adjustable Velcro shoulder straps and waist adjustable straps allow a simple, easy, and rapid adjustment which allows the combatant to perfectly fit the vest in a relatively short time.
 Plenty of space: The TV7711 Combatant vest was designed to ensure that every combatant carries the essential gear required to be effective in combat and the items that are crucial to increase their survivability.
 Tough and comfortable: The TV7711 Combatant vest is built to withstand harsh combat environments and was tested throughout numerous military operations. Its special design allows for perspiration and airflow, which is essential during rough combat.
Pouches:
Shoulder Straps - On each shoulder there is an adjustable Velcro + size adjuster for you to self customize the high of your vest
Knife Pocket -  designed for a tactical knife
Medical Cell - for medical equipment
D Ring - D ring for accessory attachment
Small Cell -  for survival accessories
Back Straps -  long straps with an inner long cell for rope-gear
Back Bottom Cell - pouch for hydration bladder (not included)
Waist Adjusters - 6X side adjustable straps to adjust girth for a perfect fit
Mag. Cell -  triple Mag. Pouches
Close Buckles - High quality Velcro closures and 2X quick release Buckles
Map Pockets - 10X6.5cm transparent double map pocket
Side Long Cells - for single pistol mag. / pencil flares/ light stick / pens etc
Helmet Holder - New improvement pouch for carrying helmet at the back of the vest
Radio Pouch -  for heavy cargo with internal pouch that holds complete radio system or first aid
Battle-tested multiple times, the TV7711 Combatant Vest is an essential gear for the modern soldier. It's lightweight and versatility offer improved maneuverability and allows the modern infantryman to operate at maximum efficiency.