G1719 IMI Defense Grip Extension Adapter from Glock 17,22,31 Mags to Glock 19,23,32 Pistols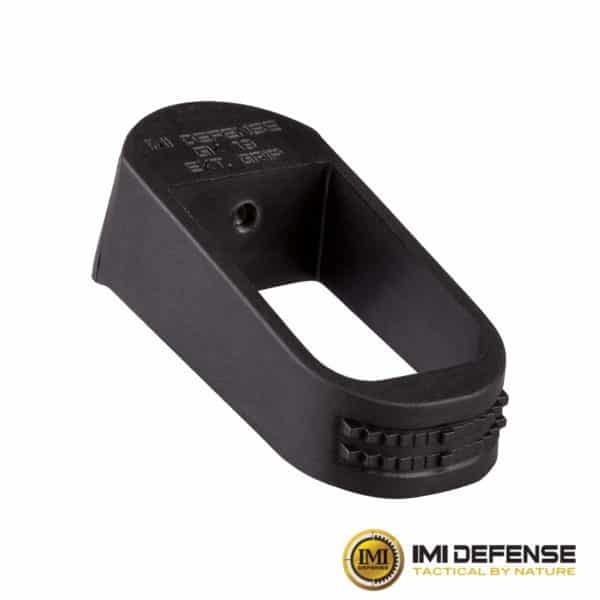 The IMI Defense Magazine Adapter allows using full-size magazines in compact or sub-compact pistol frames. The adapter slides down the magazine and creates a flush fit when the magazine is fully seated. Fits Glock 19,23,32 & 38
G1719 IMI Defense Grip Extension Adapter from Glock 17,22,31 Mags to Glock 19,23,32 Pistols
YRS Club
Register for 10% discount
$27.95
The IMI Defense Magazine Adapter allows using full-size magazines in compact or sub-compact pistol frames. The adapter slides down the magazine and creates a flush fit when the magazine is fully seated. Fits Glock 19,23,32 & 38
Description
Description
G1719 IMI Defense Grip Extension Adapter from Glock 17,22,31 Mags to Glock 19,23,32 Pistols
The IMI Defense Magazine Adapter allows the use of full-size magazines in compact or sub-compact pistol frames. The adapter slides down the magazine and creates a flush fit where the magazine is fully seated.
When full sized magazines are used with mini Glocks the Extension fills the gap between the bottom of the gun and the base of the magazine allowing the user to add an additional length for the grip.
This useful addition helps eliminate flinching and increases comfort and accuracy giving the shooter the grip and feel of its larger counterpart. Easily installed or removed, they work equally well with any full-sized magazine, 10 round or Hi-Capacity. The Grip Extension will adopt a G17,22,31 magazine to fit a G19,23,32 pistol, it also works on a G37 magazine to fit a G38 pistol.
Included in the package:
Compatibility:
The G1719 allows the following adaptations:
Glock 17 Magazine to Glock 19,22 and 32 Pistols

Glock 22 Magazine to Glock 19,22 and 32 Pistols

Glock 31 Magazine to Glock 19,22 and 32 Pistols

Glock 37 Magazine to Glock 38 Pistol
Features:
Blend with the pistol grip.
Made from High quality reinforced Polymer.
Provide comfort without increasing the size of the pistol and adding weight (extra rounds).
Easy installation without any gunsmith.
Will not alter the capacity of the magazine.
* Available in Black, Tan and O.D. Green.
Made in Israel
Material: Made from high quality reinforced polymer for light weight and durability.
Weight: 30 gr
Warranty: Lifetime warranty with reasonable usage
Additional information
Additional information
| | |
| --- | --- |
| Manufactured at | |
| Color | |
| Manufacturer | |
| Material | |
Reviews (0)