Basic Upgrade Kit For Micro Roni and other Conversion Kits
The Kit includes:
KIRO OPBS Features:
Maintains its structure for easy donning.
The sling easily snaps onto many mounting locations.
The fully adjustable sling fits all body sizes.
Quick-release side buckle.
Upgraded tubular webbing with a fully enclosed bungee portion, allowing for increased durability.
Eligibility: Sling mounts.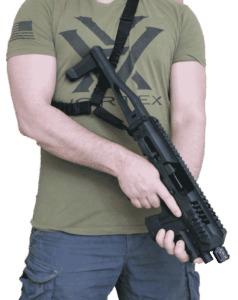 KIRO QDS Universal Aluminum Sling Swivel:
Position properly & secure.
Design for left/right-handed users.
No gunsmith required.
Mill-standard.
Made of 7075-T6 Aluminum.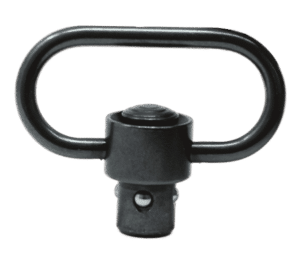 KIRO Front And Back Flip Up Sights
KIRO Front Flip Back Up Sight is an adjustable connection point for the Picatinny rail. The front sight is planned particularly for the center poster to help elevation with no additional tools required. KIRO Front Flip Back Up Sight is focused on the operator's eye sight for targeting.
No additional tools needed for adjustment
Manufactured from Polymer to reduce weight
Spring loaded push button made to raise the sight – accessed ambidextrously
Mounts securely to any Picatinny
Center Post adjustment locks at quarter turns with a secure locked pin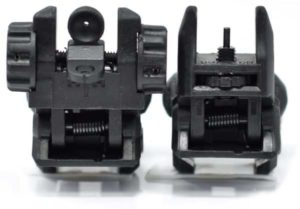 THR CAA – Thumb Rest for Micro RONI:
Allows better grip of your Micro Roni and Micro Roni Stab.
Fits both, Left and Right hand.
Attaches in a second to any Picatinny rail and can be removed just as easy.
Available in black.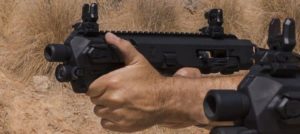 KIRO Sun Glasses:
High-Quality Frame Sunglasses for men made with Plastic that is very lightweight yet strong and durable.
Adjustable Nose Pads
Sunglasses for men built with hinged and silicon nose pads, which allow for maximum comfort and flexibility.
Yellow Lenses – From baseball players to target shooters, yellow lens tints can be spotted on outdoor enthusiasts who may find themselves having to focus their eyes on moving objects in low-light, hazy conditions. Yellow lenses provide greater clarity, perfect for pilots, and reduces eye strain for computer users and gaming fans. Whether you spend your leisure time in front of a screen, on the tennis courts, or the shooting range, you'll enjoy greater clarity and comfort with yellow-tinted sunglasses.
Dark Gray Lenses – suitable on both cloudy and sunny days, providing anti-fatigue benefits and overall protection from glare – especially glare shining off the water and wet roads. They are a perfect choice for outdoor activities, including cycling, fishing, and active sports. And for nature lovers, gray lenses have the added benefit of allowing the color of objects to be seen in their purest form.