Recover Tactical P-IX Modular AR Platform for Pistols – For Glock
The returned units that are available in this listing were returned to us for various reasons. They are all in perfect working condition and could be shipped in a different box. They might contain some scratches and small signs of use but no more than this. The returned units are available only in the US.
New Product - shipping on or before March 31, 2022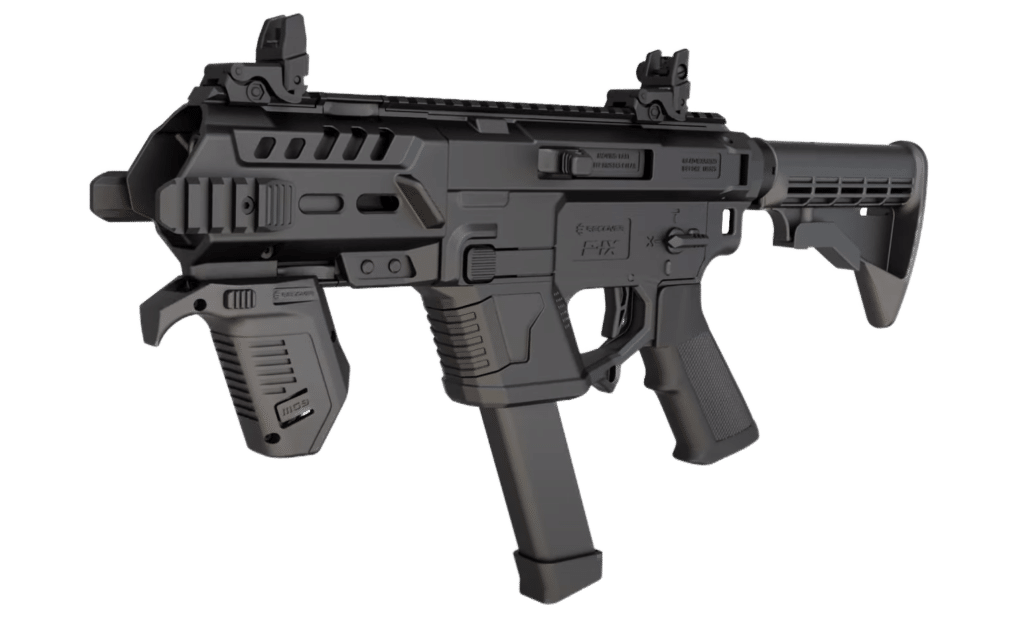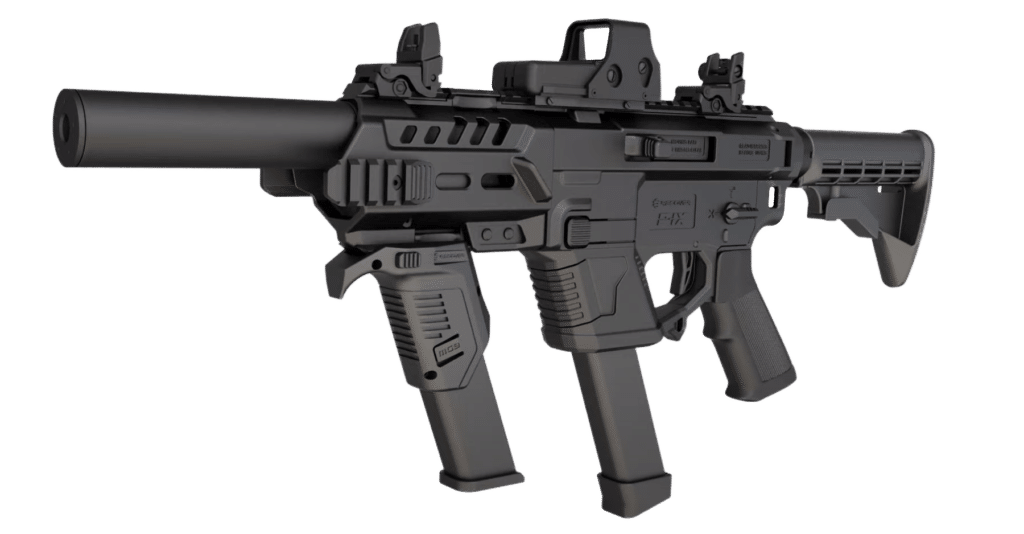 Convert your pistol into an AR Platform with the Recover Tactical P-IX. The system is compatible with all AR modular accessories including pistol grips, buffer tubes, stocks, flip-up sites, etc. Features:
AR Ergonomics
Quick & easy gun installation (see the video below)
Uses standard AR accessories
Compatible with multiple Glock models (see the fit chart below)
Safety selector
Adjustable trigger
Multiple Picatinny rails
Optional collapsible buttstock
Made with glass-reinforced polymer
When selecting a bundle from the drop-down menu, the description and image will be updated to reflect what is included (greyed-out parts in the image are not included). Both versions use the same base platform. The only difference between the options is what comes bundled.
Compatibility:
G17 GEN3
G17 GEN4
G17 GEN4 MOS
G17 GEN5
G17 GEN5 MOS
G17L
G17P
G19 GEN3
G19 GEN4
G19 GEN4 MOS
G19 GEN5
G19 GEN5 MOS
G19X
G22 GEN3
G22 GEN4
G22P
G23 GEN3
G23 GEN4
G23P
G24
G31 GEN3
G31 GEN4
G31 GEN3
G31 GEN4
G32
G32 Gen4
G34 GEN3
G34 GEN4
G34 GEN4 MOS
G34 GEN5
G34 GEN5 MOS
G35 GEN3
G35 GEN4
G35 GEN4 MOS
G45
G45 MOS
G17T
G19T
UMAREX AND CYBERGUN OFFICIALY LICENSED GLOCK AIRSOFT PISTOLS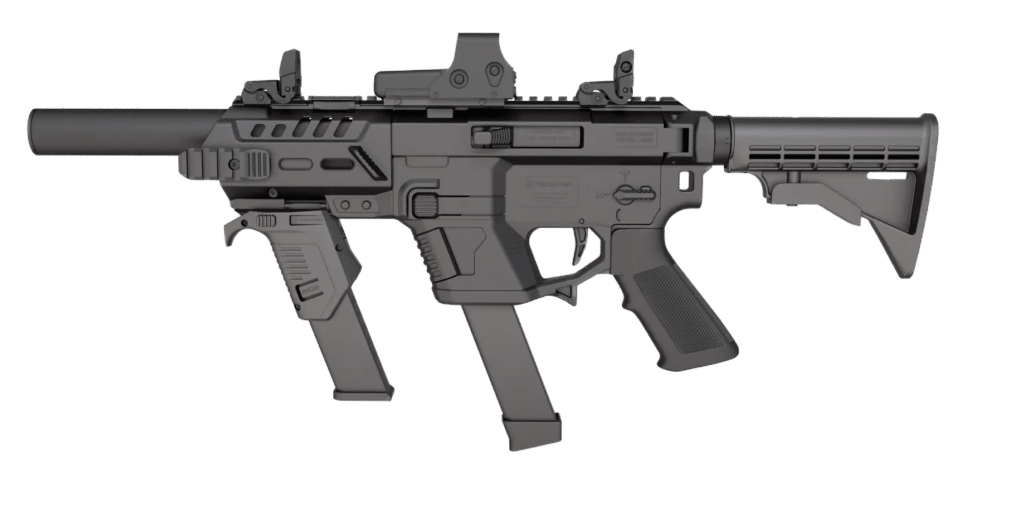 DISCLAIMER: This product is not manufactured, authorized, endorsed, or warranted by GLOCK. GLOCK does not warrant or represent that this product is compatible with GLOCK pistols.
DISCLAIMER: "GLOCK" is a federally registered trademark of GLOCK, Inc. and is one of many trademarks registered by GLOCK, Inc. and GLOCK Ges.m.b.H. Neither YRS Inc., nor this site are affiliated in any manner with, or otherwise endorsed by, GLOCK, Inc. or GLOCK Ges.m.b.H. The use of "GLOCK" on this page is merely to advertise the sale of GLOCK pistols, parts, or components. For additional genuine GLOCK, Inc. and GLOCK Ges.m.b.H products and parts visit www.glock.com.