KIDON IMI Defense Pistol to Carbine Platform for CZ P10 – P10C & P10F
Review on the KIDON:
If you are interested in the non-NFA version of this KIDON, click here
Included in the Kit:
Optional:
Turn the KIDON into Non-SBR with IGB Austria 16 inch barrel:
The KPOS in conjunction with your Glock is considered an SBR but if you had a 16 inch barrel connected, it will not be considered an SBR so NO TAX STAMP is REQUIRED!
IGB Austria Glock 16" Barrel - US Only!
IGB Austria Glock 10" Barrel - US Only! - Will improve accuracy substantially but will not turn your pistol into a non-SBR
The KIDON - an innovative Pistol to Carbine Conversion Kit!
Kidon™, Modular Pistol Conversion Kit System that can Fit Multiple Pistols like GLOCK, SIG SAUER, CZ and many more. Over 100 Different Pistols and counting can all fit in 1 Kidon™ system, In order to change between different pistol manufacturers, there is a simple interchangeable adapter located in the rear of the Kidon™. Kidon™ is ambidextrous and can be modified for right and left-handed shooters by easily adjusting the charging handle. Pistols with upper flash disposal can be fired from inside the Kidon™ with no damage to the system or pistol. Reduced Recoil Smart Shock Absorber Technology Built Into Rear of Kidon™ System. Ergonomic Design Provides the Ultimate Stability and Accurate Shooting Results. Kidon™ Includes an Ergonomic Front Angle Grip and Tactical Back-Up Flip-Up Sights (Front and Rear). Picatinny Rails at the 12, 3, 6, and 9 o'clock Positions, for Mounting Sights, Optics, Tactical Lights, Lasers, Grips and other Accessories. Kidon™ was Tested and Proven with High Results in Very Rough Conditions, Snow, Water, Dust and Mud. The Kidon™ System was tested in Israel with Shooting 15,000 Rounds of 9mm and 5,000 Rounds of .45 Caliber Ammo without any Issues or Damage to the Kidon™. These results bypass the Competition.
The Kidon™ is selling worldwide to Military Forces, Tactical Teams, Large Weapon Manufacturers and Civilian Personal Defense at a successful rate.
IMI Defense, one of Israel biggest manufacturer of weapon accessories has released the "KIDON"! - a new Pistol to Carbine conversion kit! (aka PDW – Personal Defense Weapon)
The New IMI-Defense Kidon™ is a Gen-2 polymer universal pistol conversion kit designed to quickly and easily transform virtually any full-size railed pistol into an M1913 accessory customizable platform.
Equipped with multiple adapters and adjustment elements along with metal insert reinforcements and heat shields - The Kidon provided a state of the art multi-task mission adaptable platform multiplying operator's versatility.
Technical Details:
Versions will be available for most of the popular pistols (

switching versions will only require changing an adapter

)
Easy to configure – you can do it by yourself in a matter of seconds (no gunsmithing required).

Very secure pistol housing including a locking mechanism to lock the pistol in place.

The KIDON is Ambidextrous - you can configure the "charging handle" for both right and left-handed shooters.

The kit is fully equipped with MIL-STD 1913 Picatinny rails – top bottom and sides so you can accessorize it as much as needed.

Buttstock can be replaced with ease to fit your needs.

Comes with STS buttstock
Warranty: Lifetime warranty with reasonable usage
The Kidon™ is Designed and Made in Israel.
Compatibility:
This Kidon fits the following CZ P10:
Adapter: K20
The Kidon is available for the following pistol models:
If you are looking for another version then click here.
Unlike other conversion kits on the market that requires you to change the entire system in case you need to change the pistol, in one KIDON system you can fit over 100 different pistol models by simply changing the adapter. If you already own a KIDON and looking to change its compatibility, click here.
Optional Add-ons: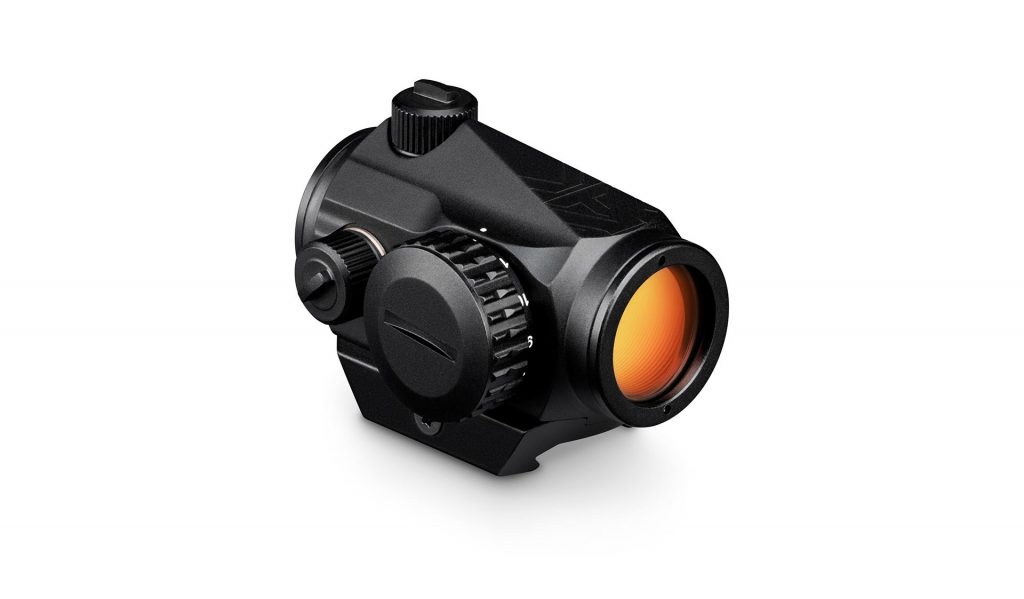 Included In The Box: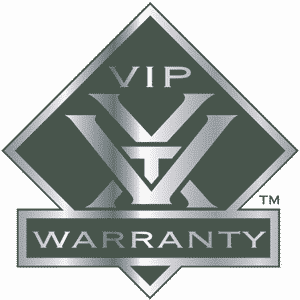 Optical Features
| | |
| --- | --- |
| Fully Multi-Coated | Multiple anti-reflective coatings on all air-to-glass surfaces increase light transmission. |
| Brightness Settings | 11 Levels |
| Parallax Free | All red dot and holographic sights will exhibit some small amount of parallax. Matching current industry practice, this small amount would be considered "parallax free" and will make a negligible difference in the Crossfire's performance. |
Convenience Feature
| | |
| --- | --- |
| Unlimited Eye Relief | Non-critical eye relief for rapid target acquisition. |
Construction Features
| | |
| --- | --- |
| Waterproof | O-ring seals prevent moisture, dust and debris from penetrating for reliable performance in all environments. |
| Hard Anodized Finish | Highly durable low-glare matte finish helps camouflage the shooter's position. |
| Battery Life | Up to 7,000 hours on the medium brightness setting. = |
| Skeletonized Mount Included | Offers two mounting-height options - Low and Lower 1/3 Co-Witness. |
Specifications:
| | |
| --- | --- |
| Magnification | 1 x |
| Eye Relief | Unlimited |
| Dot Size | 2 MOA |
| Adjustment Graduation | 1 MOA |
| Max Elevation Adjustment | 100 MOA |
| Max Windage Adjustment | 100 MOA |
| Parallax Setting | Parallax free |
| Length | 2.5 inches |
| Weight | 5.2 ounces |
| Product Manual (PDF) | Download |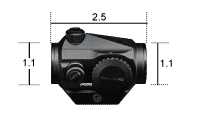 2 MOA Dot
The daylight bright red dot is easy to see and paints targets regardless of lighting conditions or background.

TC1 CAA Tactical Short LED Vortex Light Made of Aluminium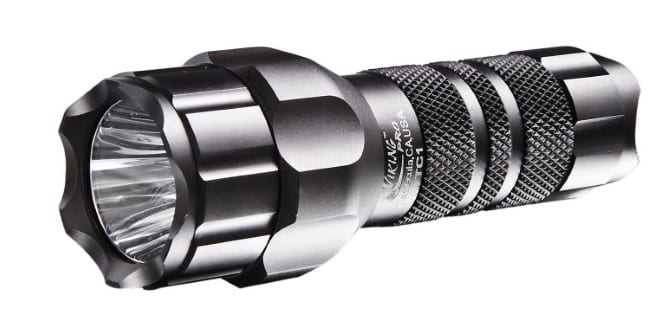 Features:
Luxeon® LED.
O-ring sealed - Water & shock resistant.

Reflector optics protected by a polycarbonate lens.

Anodized inside & out against corrosion.

Dual mode tail switch.

Lamp Life up to 100,000 hours.

Including ballistic nylon holster.

Manufacturer 10-year warranty • mill standard
Compatability:
PL2, UFH3, FGA, AL, PLS1
Measurements:
PLS1 CAA Gearup 1" Low Profile Offset Flashlight/ Laser Mount Screw Tightened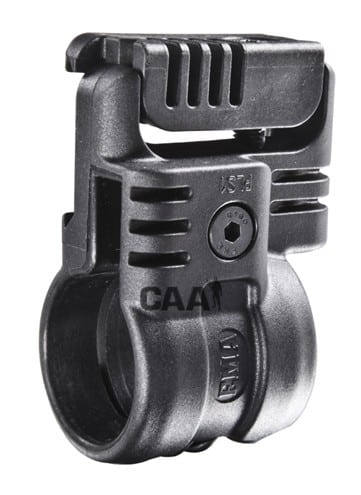 Features:
Low profile & slim shape. 

The operator can easily access on/off button with thumb while using a vertical grip.

Slides & lock on rail.

No gunsmith required • Mill-standard • Warranty: 10 years
Eligibility:
For Picatinny
Material:
Made Of Polymer
Measurements:
Diameter (mm) 25.4
Mechanism:
Lock Screw tightened.
K-FS IMI Defense KIDON Folding Stock Adapter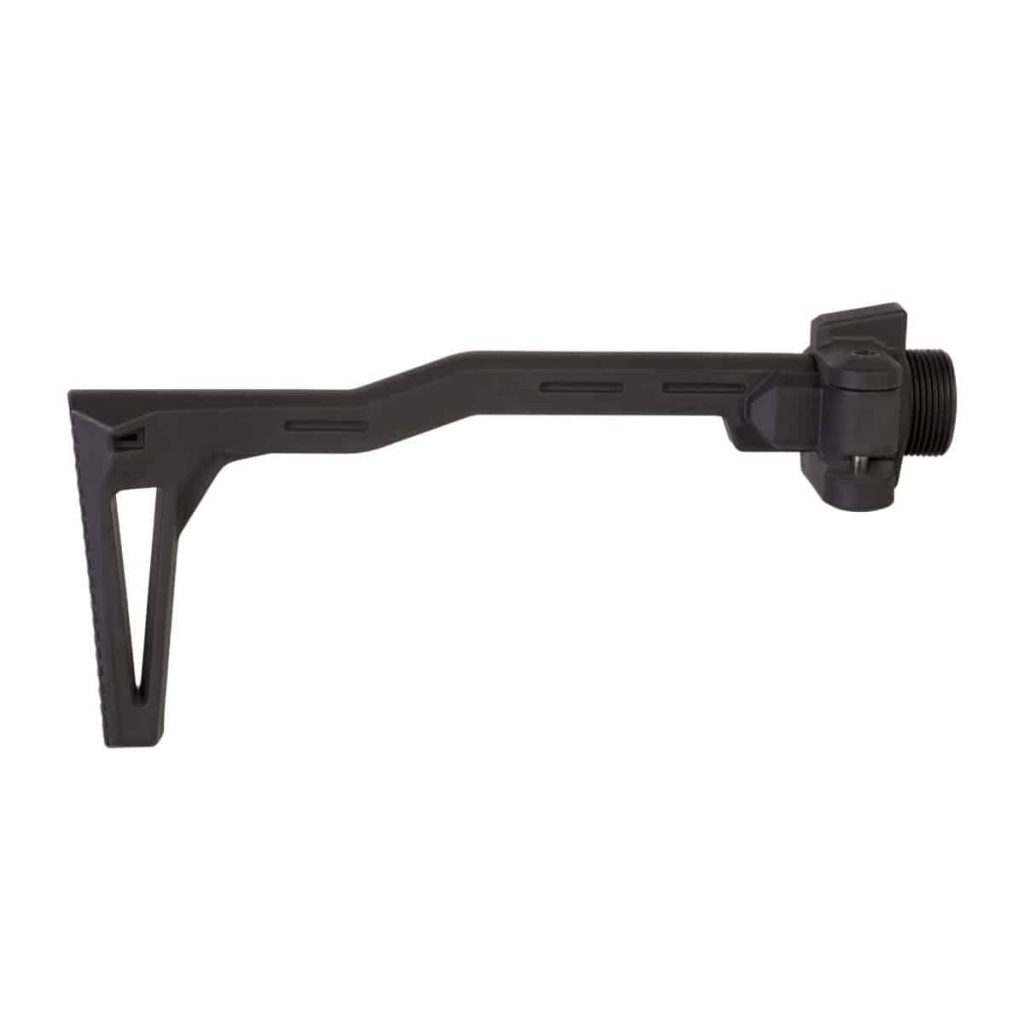 Features and benefits:
Minimalistic made – allows for concealed carry.
Lightweight, made of a high-quality fiber-reinforced polymer compound.
Rugged design.
Improves stability, highly durable, non-compromising design and material to enhance tactical performance.
Massive strength, highly resistant to major impacts.
No gunsmith required.
Easy mounting on every Kidon™ Kit available.
Made in Israel.
Weight: 350 Gram
Compatibility:
A Quick Overview of the Assembly & Range Performance:
DISCLAIMER: This product is not manufactured, authorized, endorsed, or warranted by GLOCK. GLOCK does not warrant or represent that this product is compatible with GLOCK pistols.
DISCLAIMER: "GLOCK" is a federally registered trademark of GLOCK, Inc. and is one of many trademarks registered by GLOCK, Inc. and GLOCK Ges.m.b.H. Neither YRS Inc., nor this site are affiliated in any manner with, or otherwise endorsed by, GLOCK, Inc. or GLOCK Ges.m.b.H. The use of "GLOCK" on this page is merely to advertise the sale of GLOCK pistols, parts, or components. For additional genuine GLOCK, Inc. and GLOCK Ges.m.b.H products and parts visit www.glock.com.